Hi, As I see many user asking how to know our profile ID for placing DLC files,
here is the Noob Proof Tutorial for getting your ID without using any extra Tool or pkg.
1.
Go to Settings > System > System Information
2.
Press simultaneously R1 + L1 + DPad Left + Square for a few seconds
3.
Release those buttons then immediately press the start button (and keep it held)
4.
While holding the start button, click DPad_Left once to have the menu stay up on it's own
In below Image you can see the User ID
0000001
<blockquote data-iceapc="1" data-iceapw="11" class="postcontent lastedited">
Last edited by romaan; 18th January 2012 at 06:36 AM.
</blockquote>
Would You like to Say Thanks Or +Rep Please Click
Icon at Bottom Left of My Post



Safe Steps For Install Rogero CEX-4.21 CFW

Run Backup 3.6+ Games on DEX, Noob Friendly With Pictures and Videos

Get Your User ID For ReActPSN

|

Tutorial Multiman NTFS Support

|

Tutorial SlideShow Dynamic PS3 Theme

|

Tutorial PS3usercheat PKG Guide - For Non-Dongle Users
Uploading Rules & Clarification
Credits are not a requirement for posting content. None of the 99% of uploaders on this site post credits. It is not a requirement. Listing credits is by choice if you want to post them or not.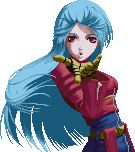 ***Sincerely***